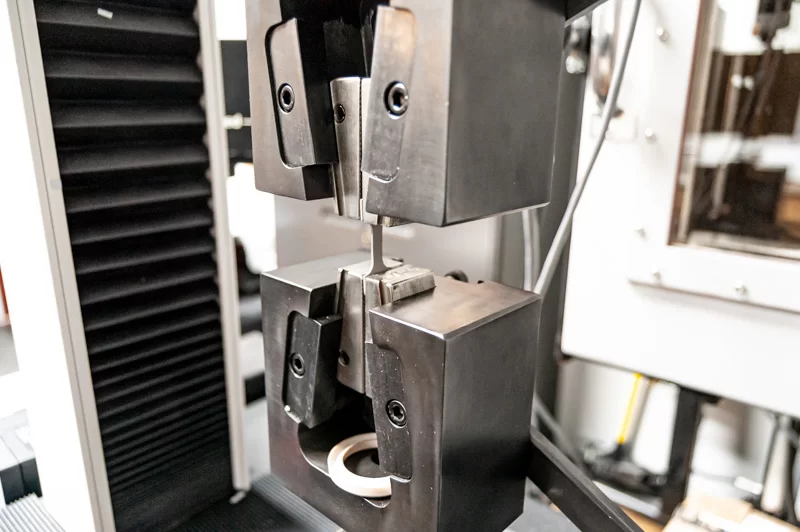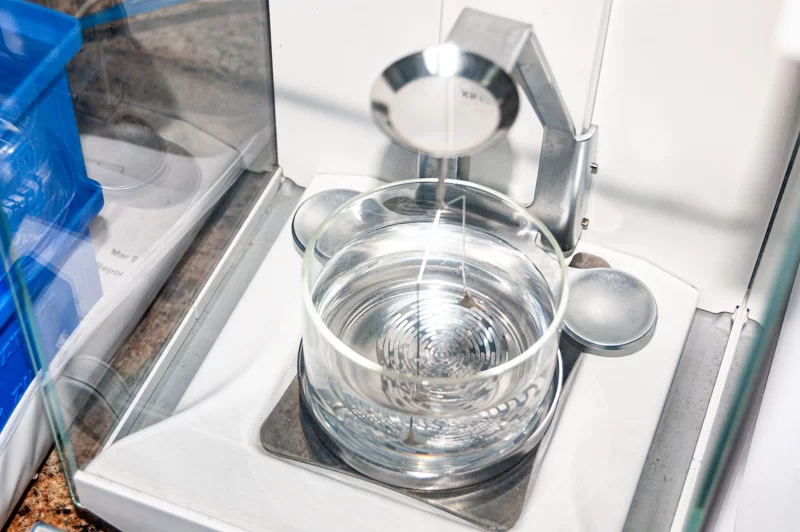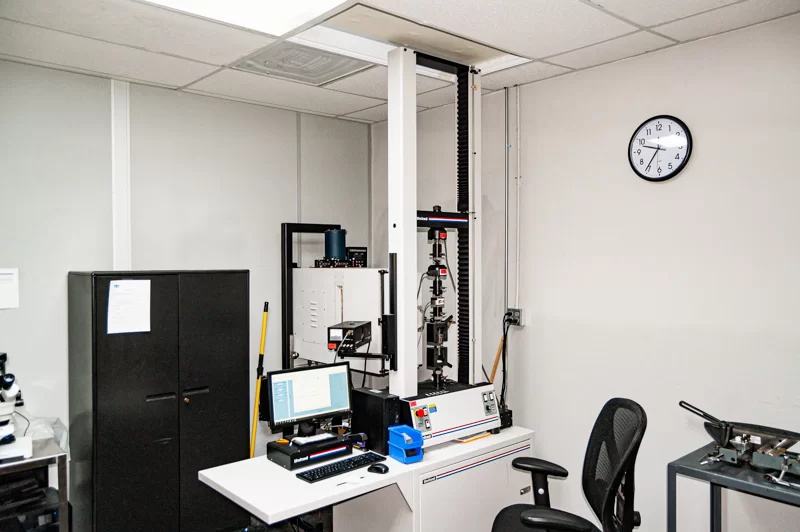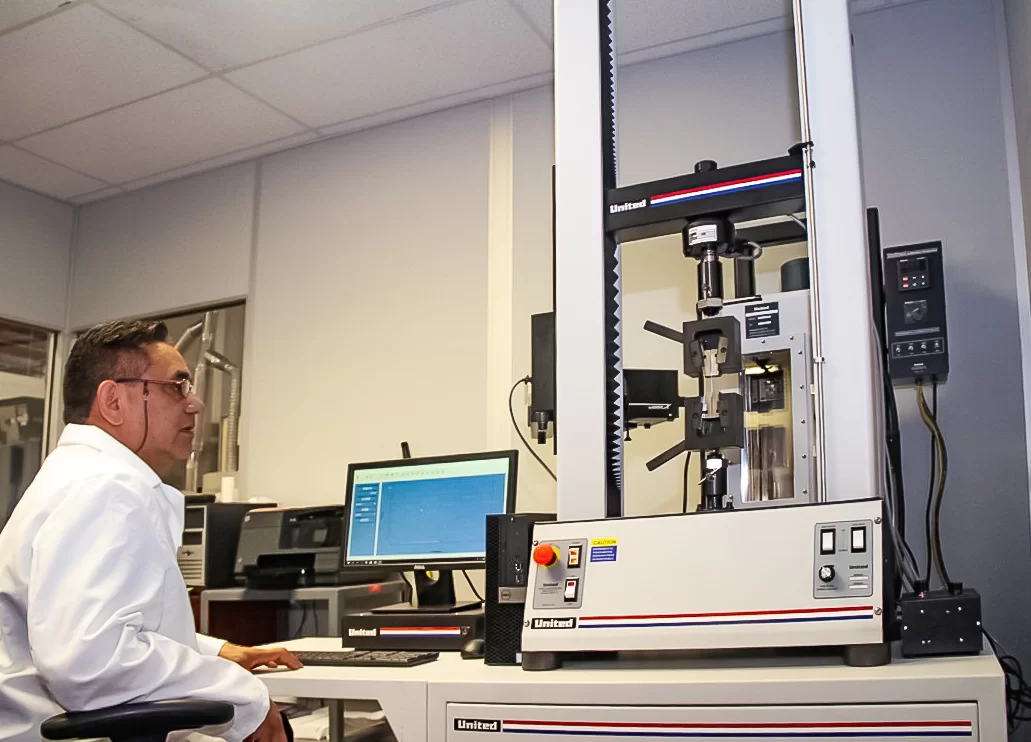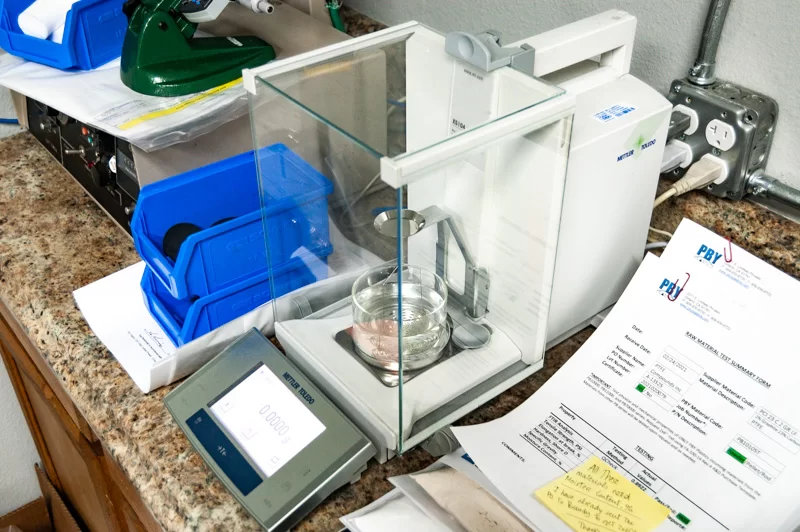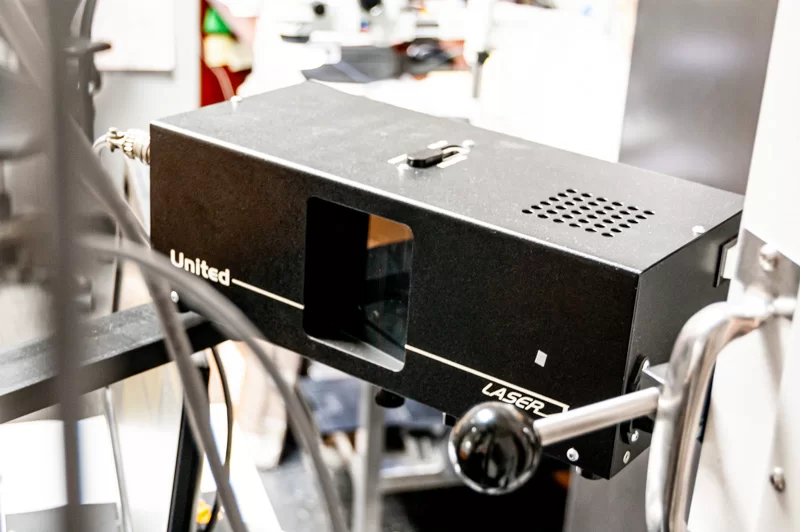 Material Testing Capabilities
We provide extensive material testing capabilities to ensure ASTM, AMS, and MIL-spec compliance as well as proprietary spec compliance when required. Our capabilities are:
Dimensional stability per AMS3678
Moisture Content per ASTM D6980
Specific Gravity per ASTM D792
Zero Strength Time (ZST) per ASTM D1430
Hardness Shore D per ASTM D2240
Tensile properties per ASTM D638 and D1708
Compressive properties per ASTM D695
Percent Crystallinity of PEEKS per ASTM F2778
Fourier Transform Infrared/Attenuated Total Reflection (FTIR/ATR) coupled with microscope services
Scanning Electron Microscope coupled with Energy Dispersive X-ray Spectroscopy (SEM/EDS) services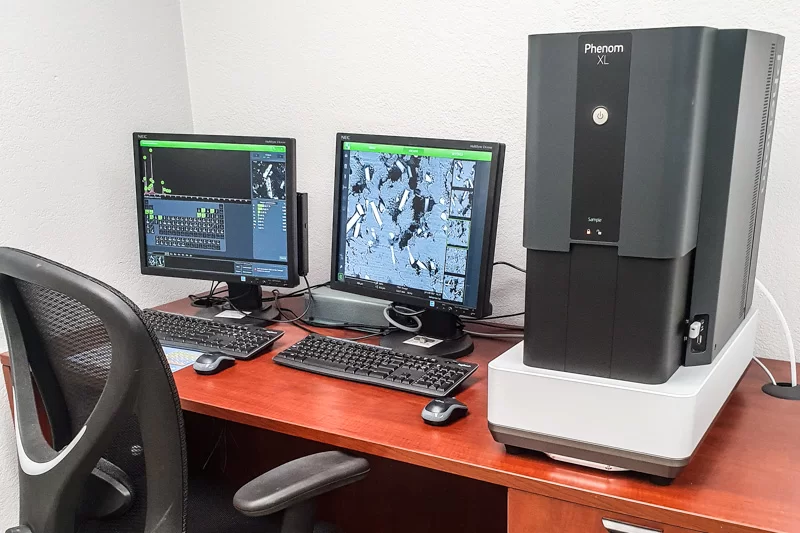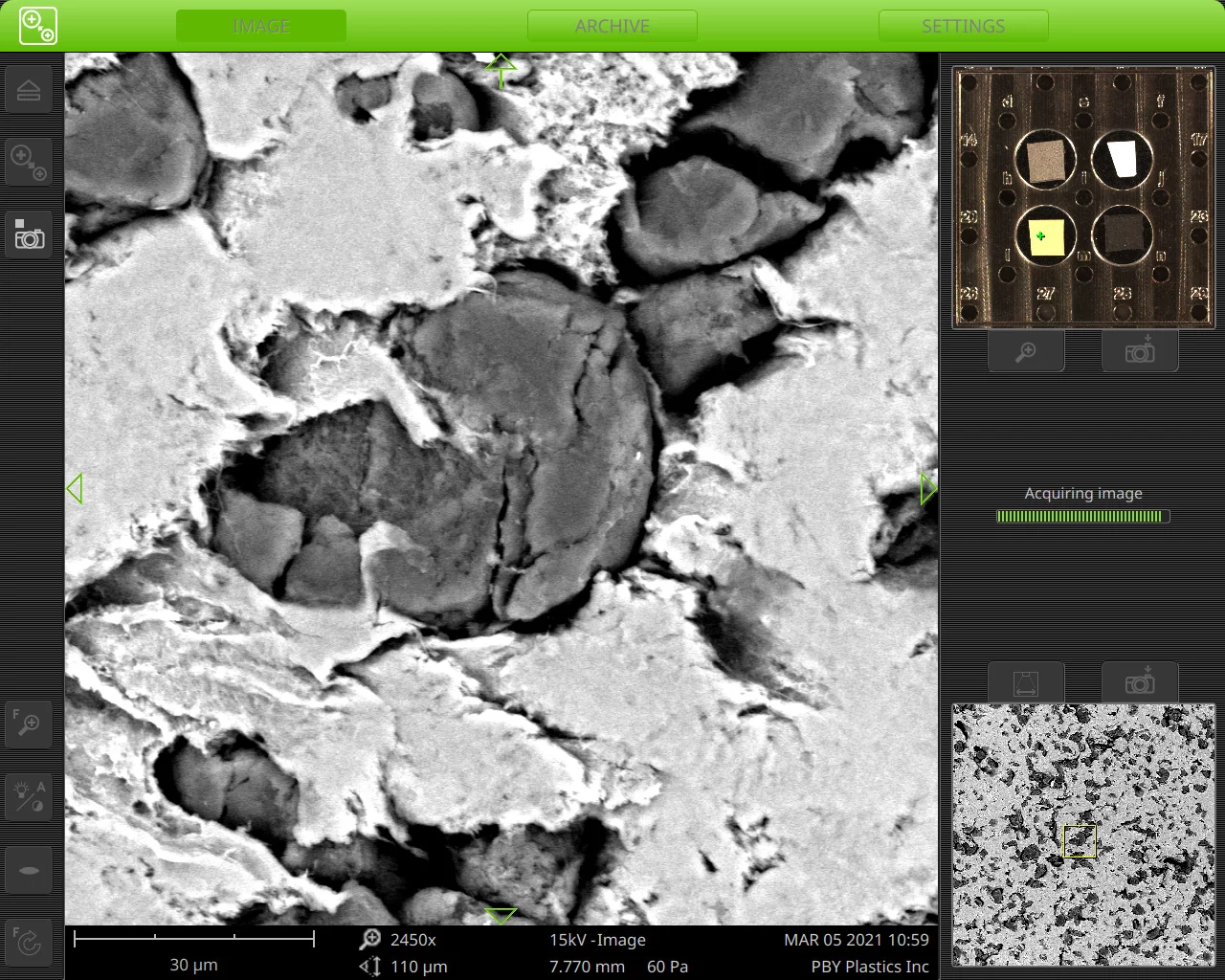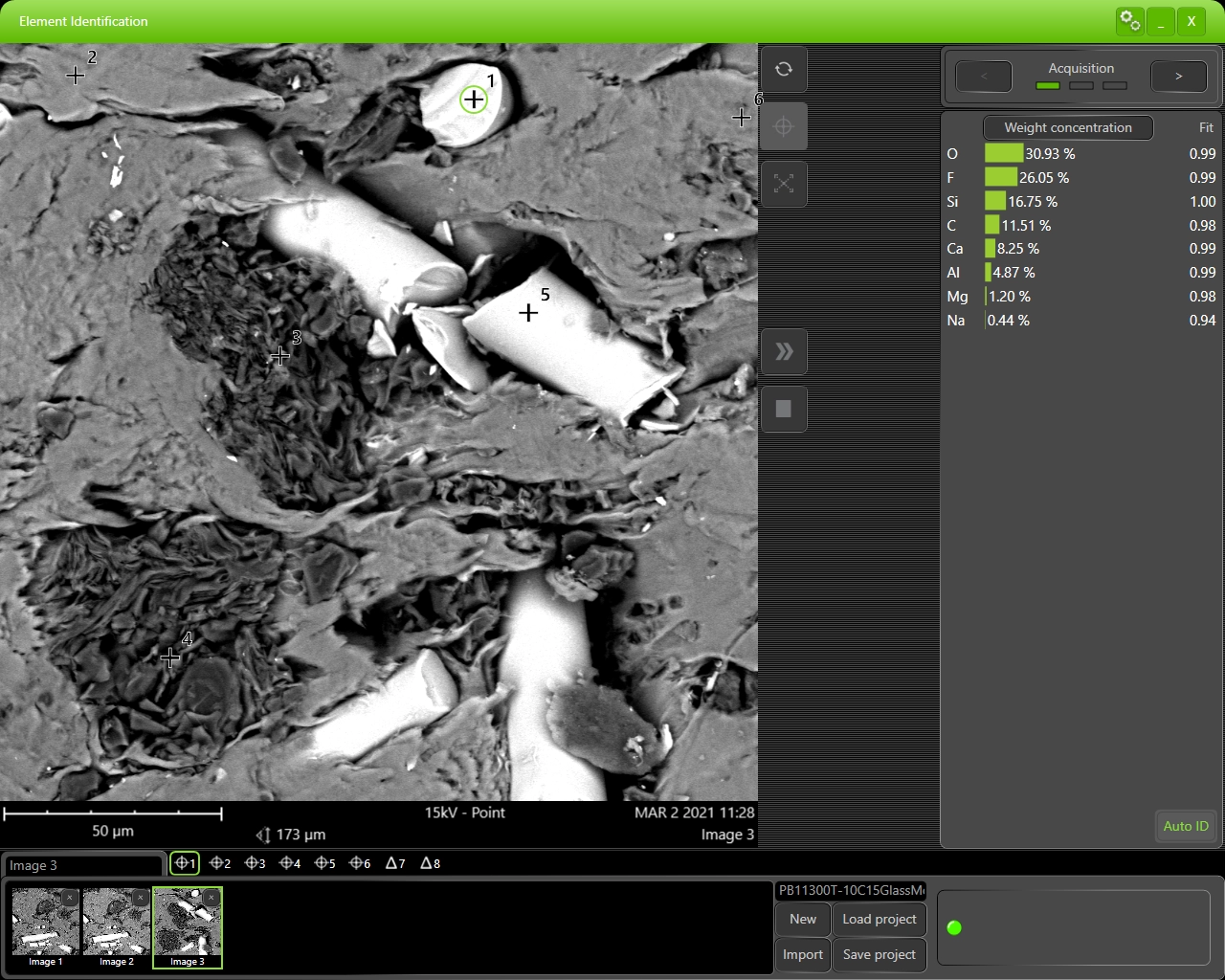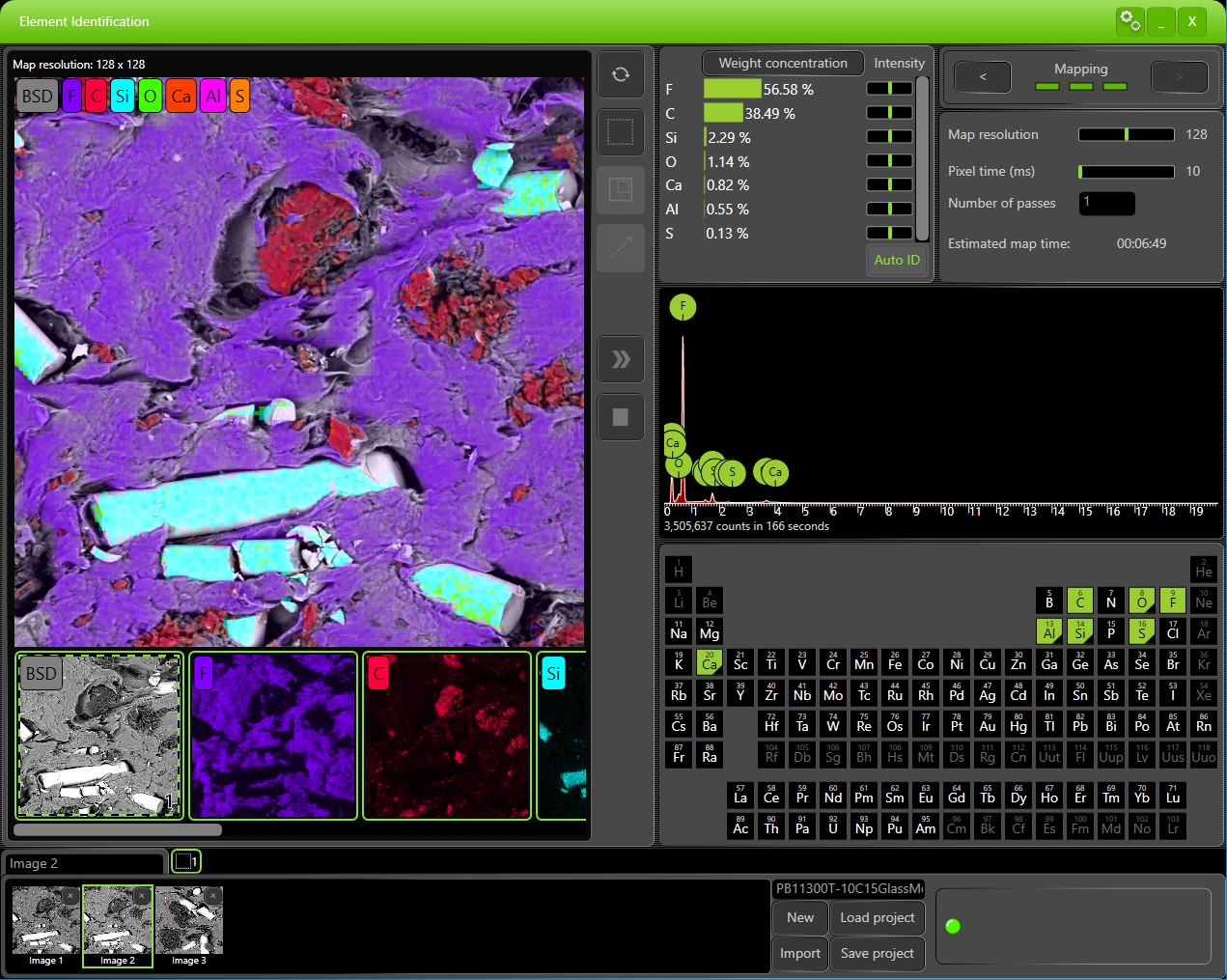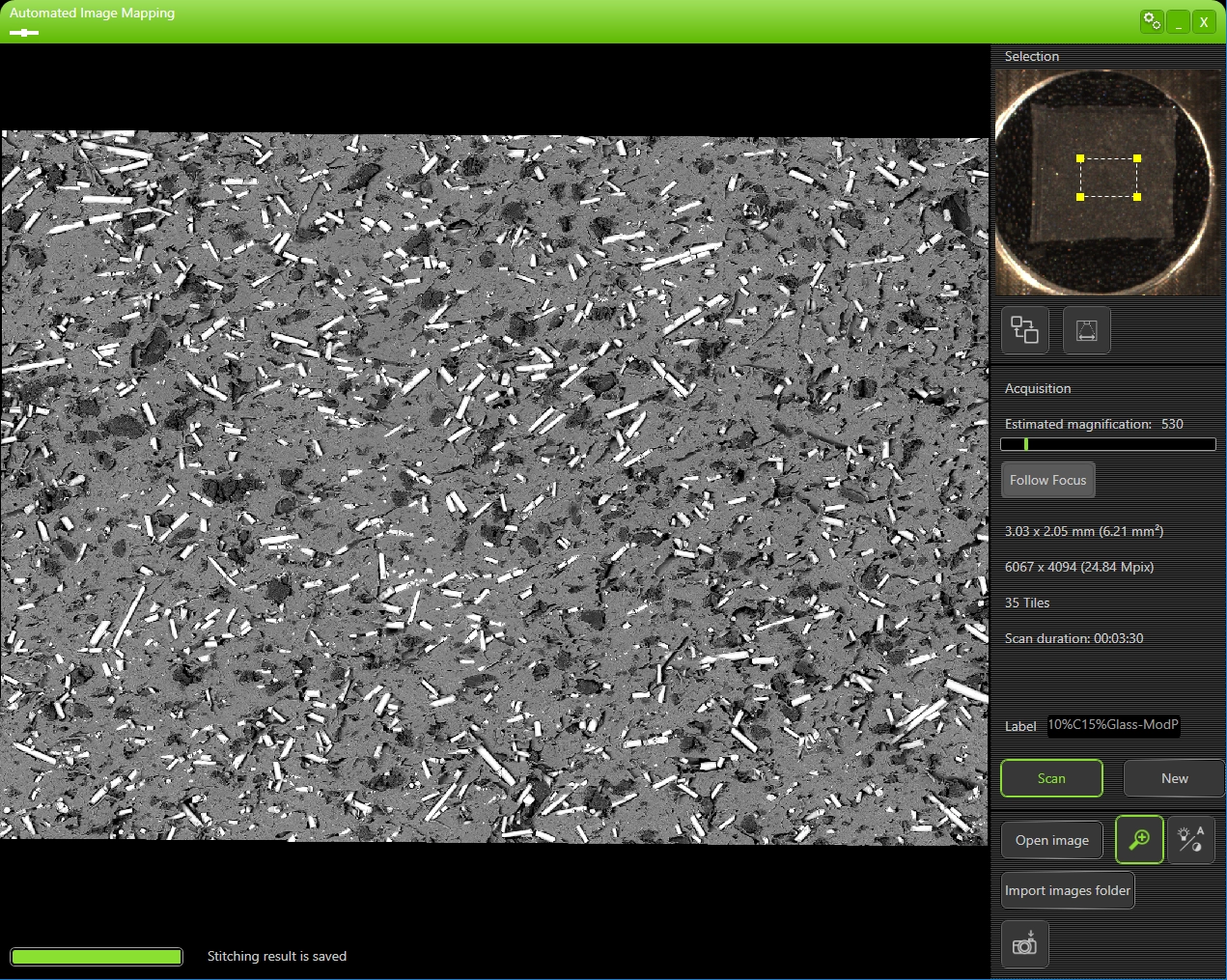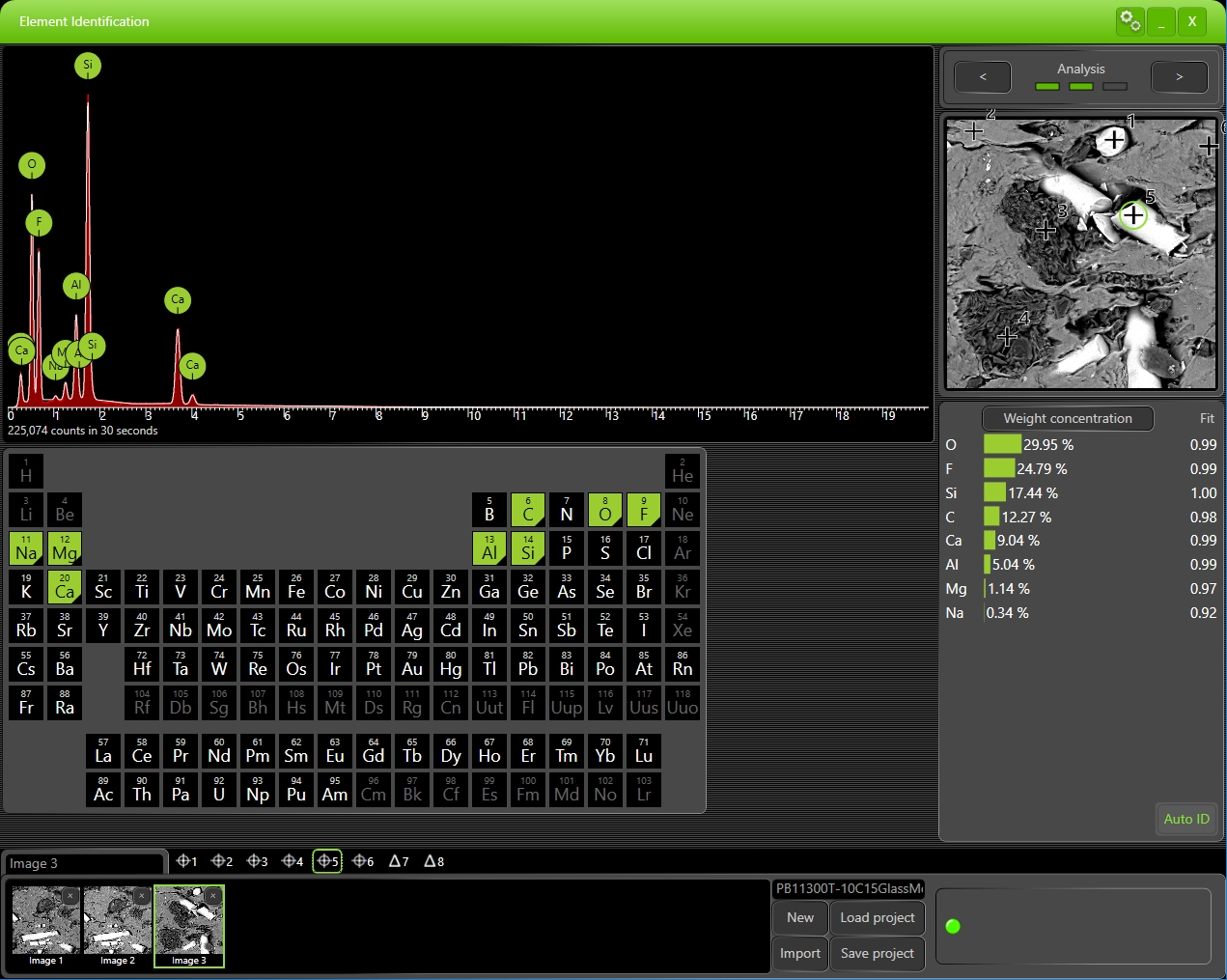 SEM and EDS Elemental Analysis
Our SEM and EDS elemental analysis hardware is equipped with 3-16x optical magnification and SEM magnification up to 100,000x with a resolution of 10nm.
We are able to provide excellent B&W backscattered and secondary electron images of various materials, including non-conductive samples without additional preparation, utilizing our low, medium, and high vacuum capabilities. We can image large areas using our automated image mapping software. EDS elemental analysis can be performed using different settings such as point, line, and/or mapping.
We do so at a sample size of 100mm x 100mm and a sample height of 65mm max.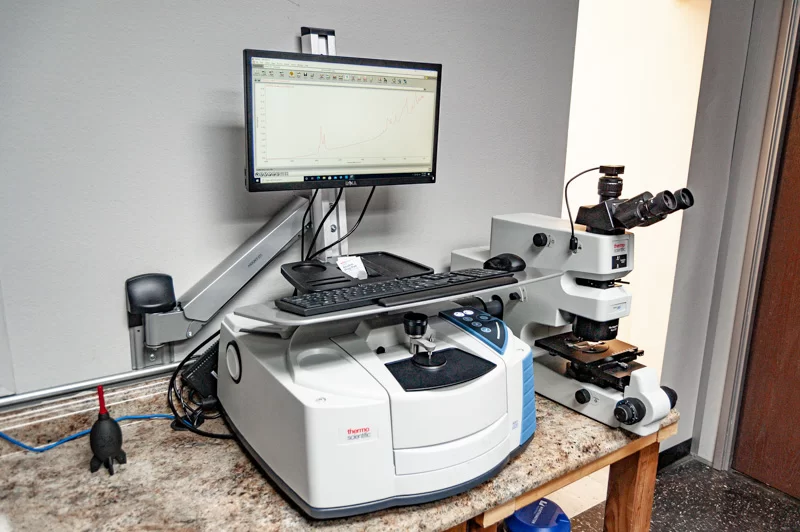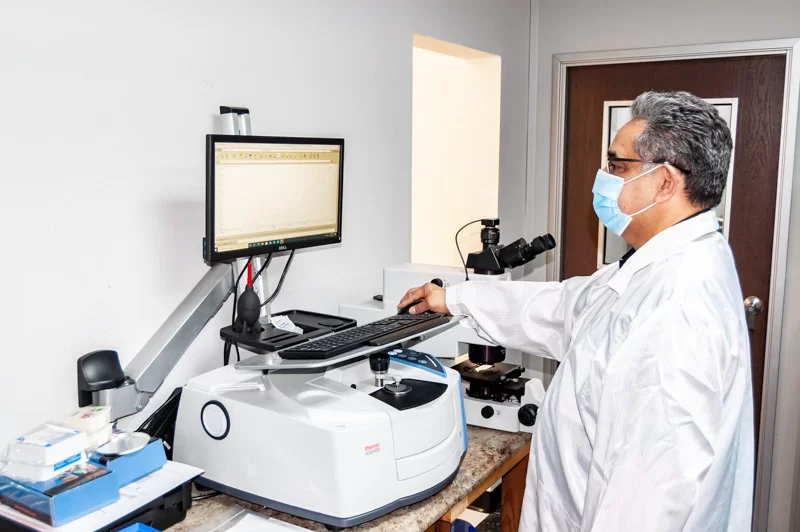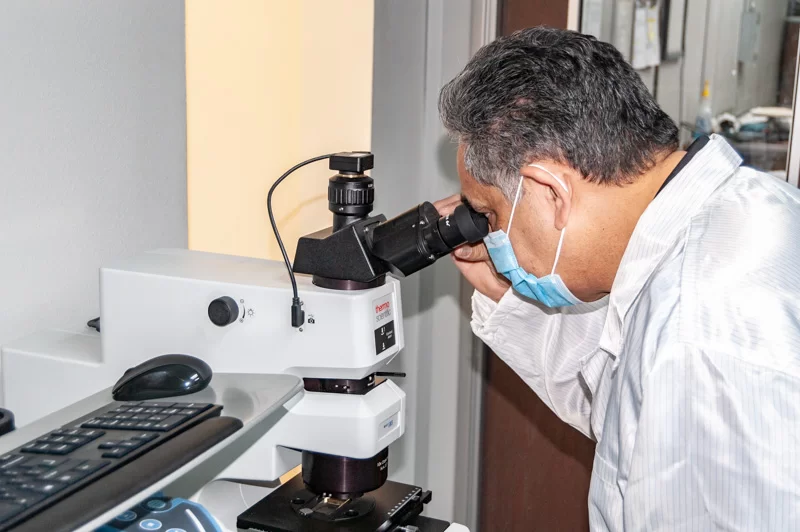 FTIR Microscope Particle Analysis
FTIR/ATR is used to obtain an infrared spectrum of absorption, emission, or reflection of a solid, liquid, or gas through a wide spectral range. Our Infrared range is from 4,000nm to 600nm. Mid-IR.
The infrared spectrum is the fingerprint of organic and inorganic materials.
FTIR/ATR is used for material characterization and verification of our incoming material.
Micro-size particle analysis and measurement of percent crystallinity of PEEK materials are possible when our FTIR is coupled with the microscope.