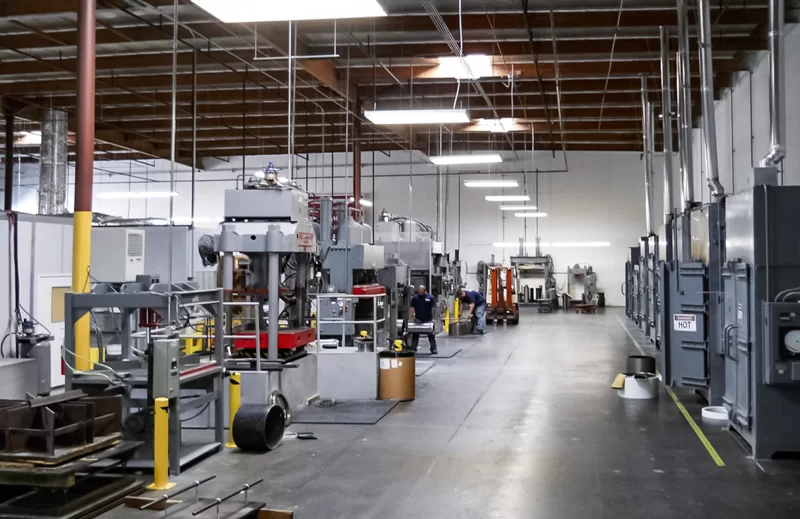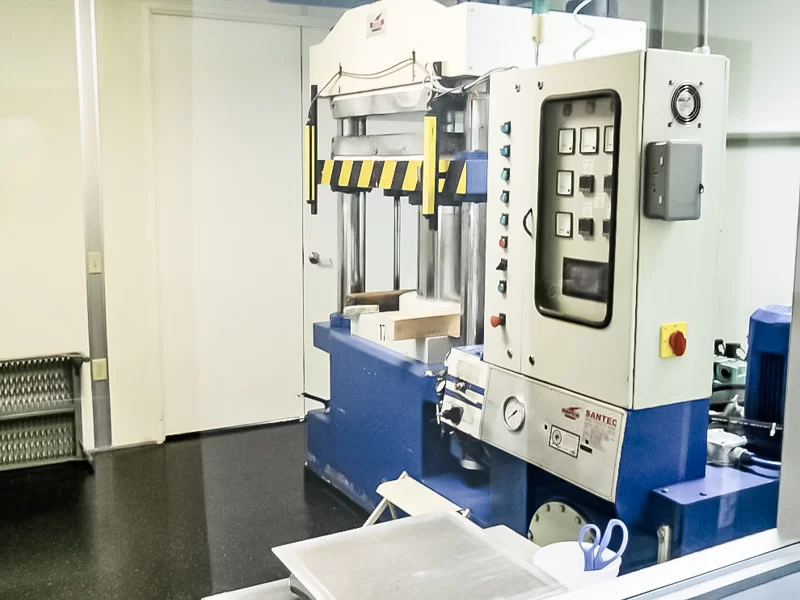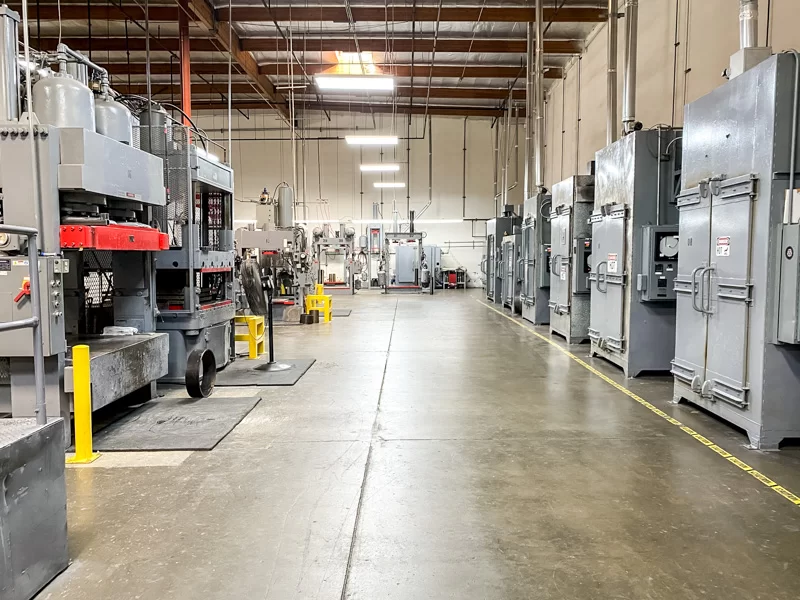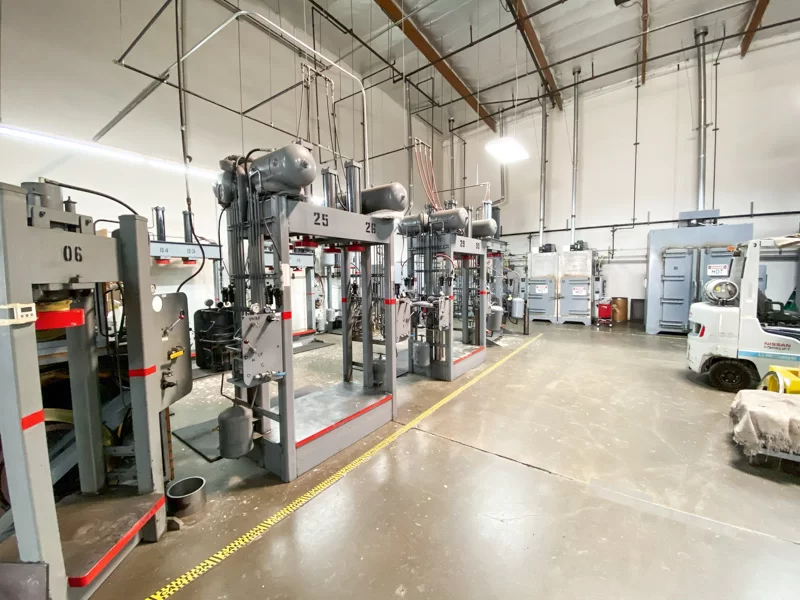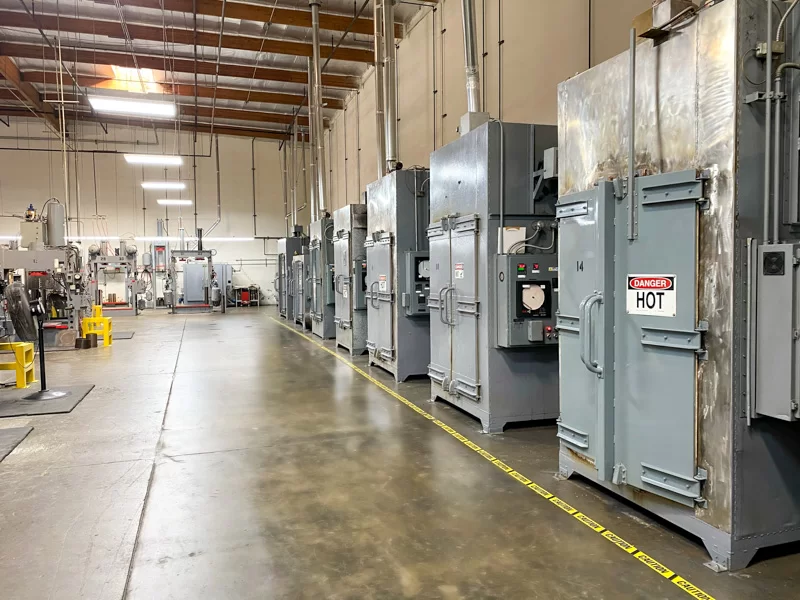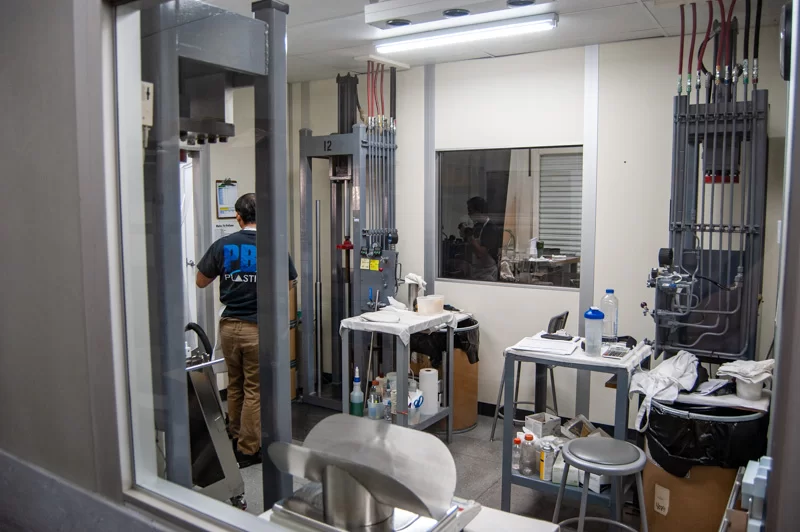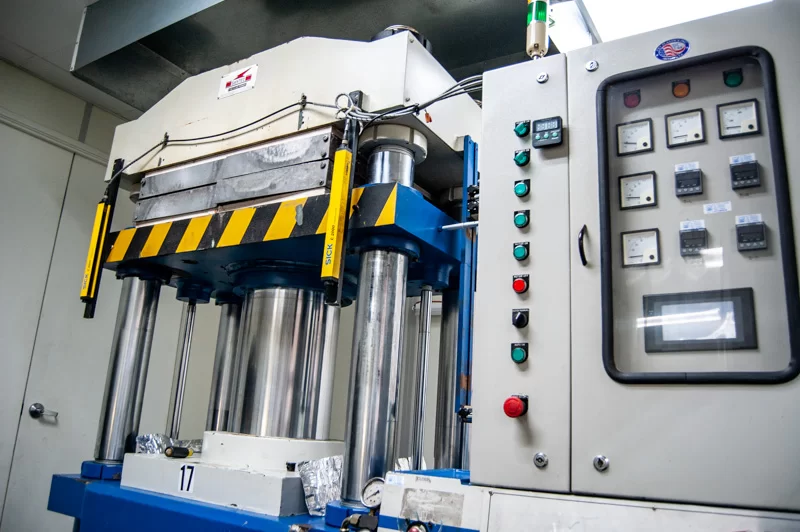 Compression Molding Capabilities
We offer high-quality compression molded shapes and stock sizes.
Rod and Tube Sizes: 1.5" Diameters to 49" diameter tubes
Sheets: 12" x 12" to 36" x 36" sheets.
Custom Near Net Shapes Available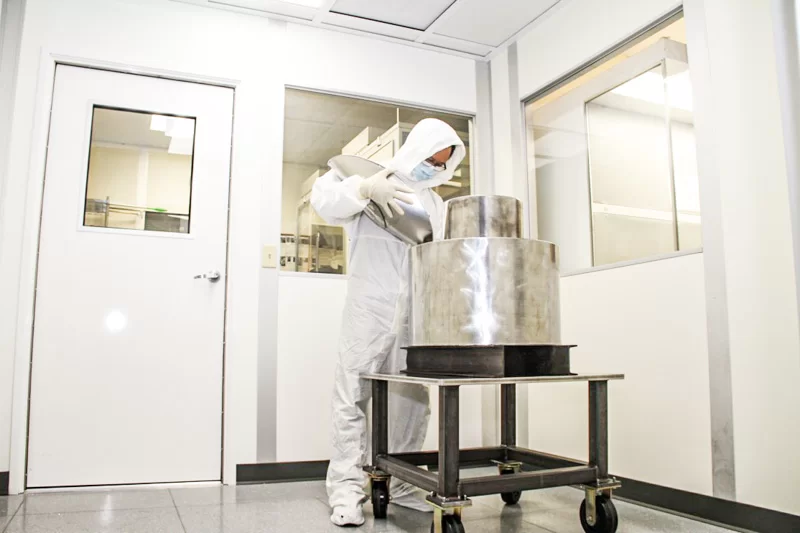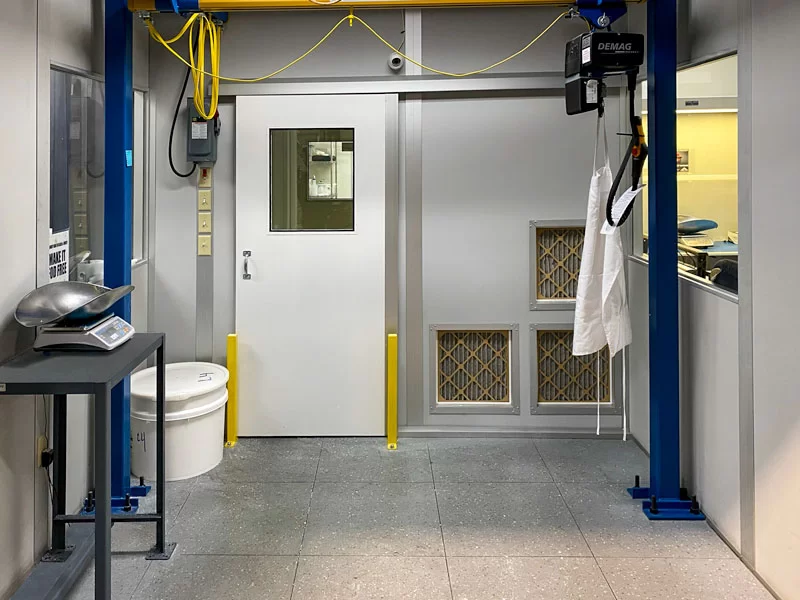 Class 1000 Clean Room | ISO 6
Our ISO 6 cleanroom (Class 1000 cleanroom) is equipped with state-of-the-art HEPA filtration systems to maintain air cleanliness during demanding plastics manufacturing processes.
Our compliant Cleanroom facilitates the requirements needed to manufacture plastics approved for medical devices and products that require no more than 1,000 particles (≥0.5 µm) per cubic meter of the inside air.
Materials Produced in Our ISO 6 Clean Room:
Semiconductor assembly parts and components
Virgin and Filled PTFE variants
Modified PTFE
PFA
FDA regulated materials and NSF safe materials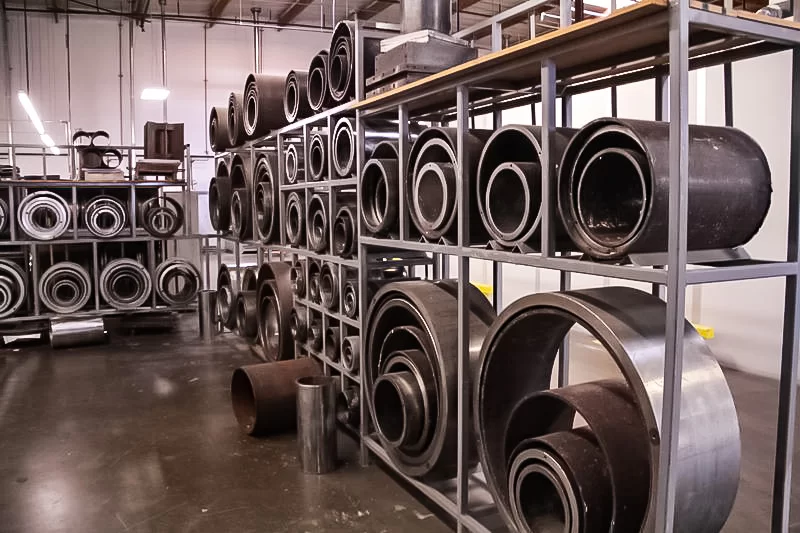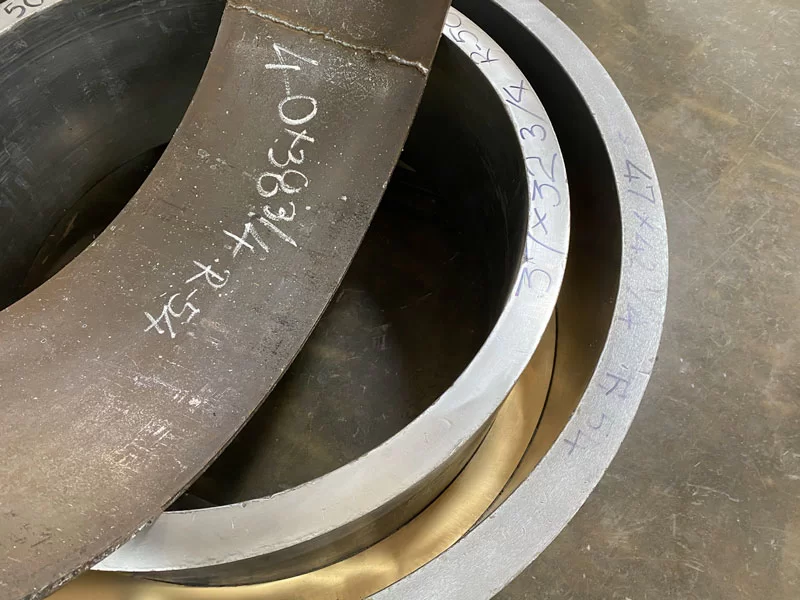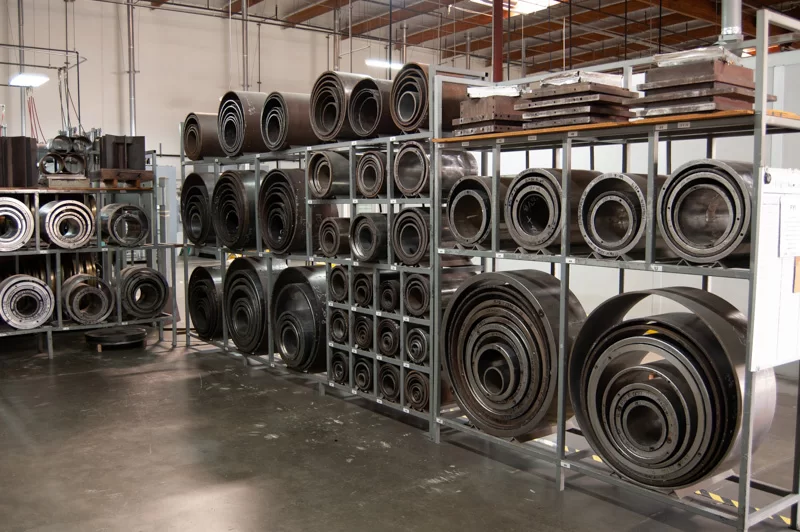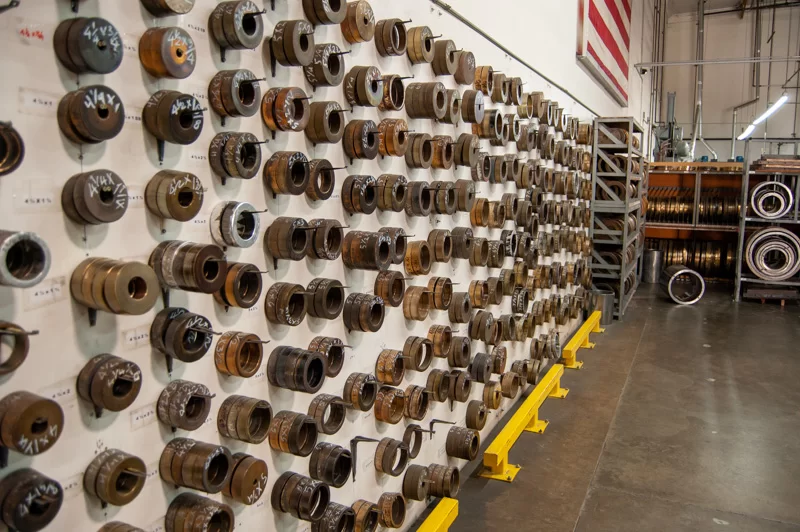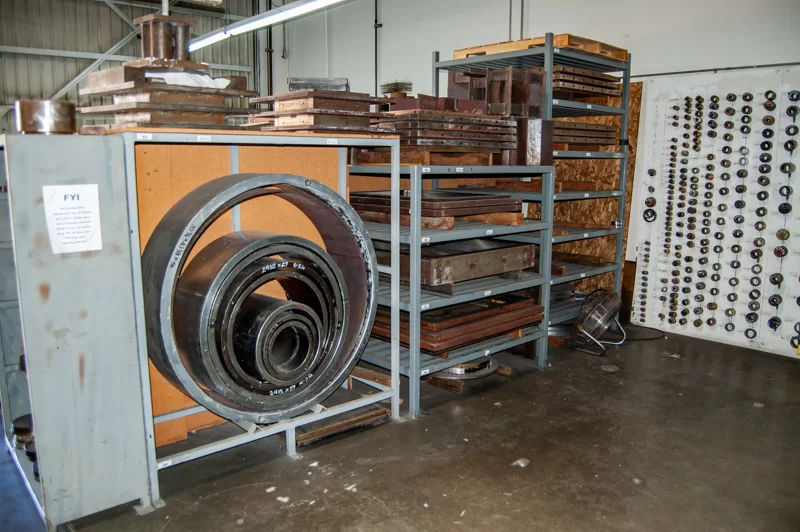 Large Stock of a Variety of Compression Molded Shapes and Sizes
Sheet Thickness:
.010" thickness 6" x 6" to 2" thickness 36" x 36"
Tubing
◦From 1.5" OD x .50" ID to 49.50" OD
52" dia. Available upon request.
Rod/ Discs up to 39.5" dia.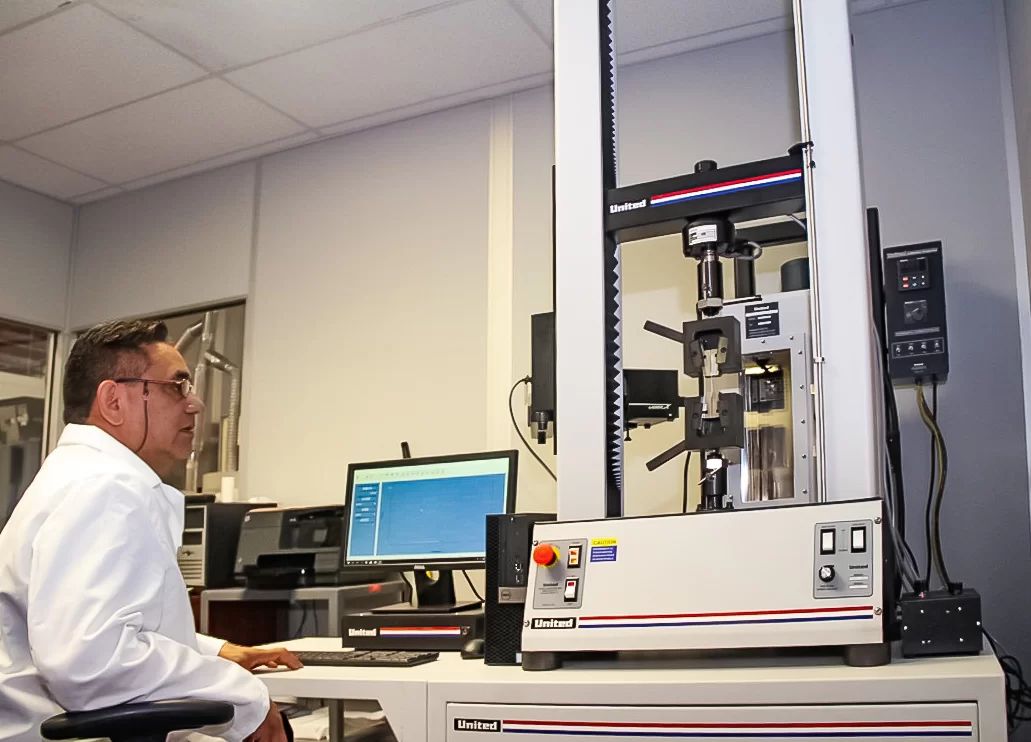 Material Testing Lab
Moister Content Analyzer
Hardness Shore D
Tensile, compression, and three-point bending mechanical tester
FTIR coupled with Microscope for particle analysis
SEM coupled with EDS for elemental analysis